10 ways to be productive while you're 'off the road'
"We are living in unprecedented times" seems to be the phrase of the moment. Working remotely is fast becoming a way of life for us all, and it will be for the foreseeable future. If you're still adapting to this, my colleague Chris wrote a blog article about how we do this at earthware which you might find interesting.
We've been speaking to a number of our clients about what life "off the road" means for them and their teams and have compiled the following 10 ideas of activities to help remain productive during these most unusual of times:
1. Run your own remote hackathon
Collaborating, discussing and problem solving are core activities when a team is together in one physical location, but how about solving key challenges by running your own remote hackathon using online tools such as Microsoft Teams or Zoom? Teams come together with a problem to solve and a fixed timescale to achieve it (usually one to two days). At the end of the session teams present their ideas or prototypes and the best get taken forward and developed. Examples might be, "Helping cut waiting times", or, "Making information more easily available to those that need it", but you should be able to come up with something much better related to your therapy area.
2. Attend a virtual conference
Many conference organisers have had to make difficult decisions about the future of their events. Some have been postponed while others have opted to create virtual events in place of the traditional physical meetings. Eyeforpharma Barcelona is a good example. Originally scheduled to be a multi-track, 2-day conference, they have streamlined the sessions and are now offering it as a free to attend virtual event. They're even trialling an online exhibition area, which earthware is excited to be taking part in. Why not take a look? Hear from great speakers, meet new vendors and discuss the future of pharmaceutical marketing. We'd certainly love to see you 'there'!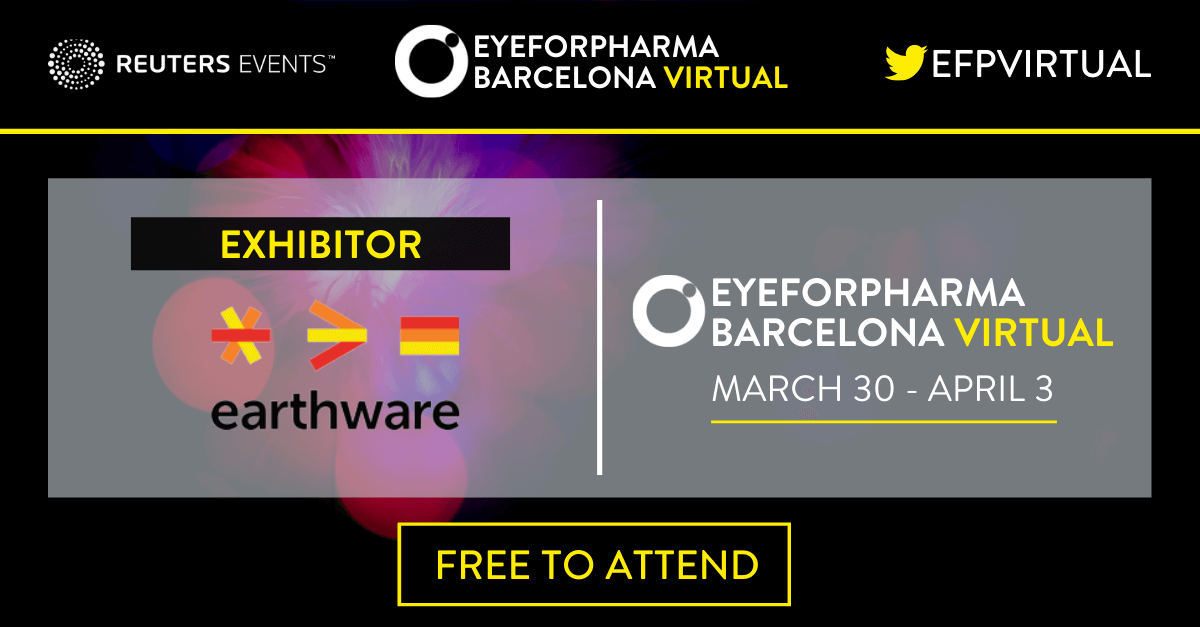 3. Run your own remote 'unconference'
Unlike a virtual conference, the agenda for an 'unconference' is fluid until the event. All participants can suggest session topics that they'd like to facilitate. They can be educational, discursive, or interactive, or they may just be someone seeking help with a problem. Attendees vote for the sessions they are interested in, the most popular ones are run (maybe with multiple streams to give options) and people join the sessions they want to.
4. Interactive problem solving
My favourite thing in earthware's HQ office is the 8ft high, 20ft wide white board in our meeting room. I love using this to brainstorm with our team. When we can't get together in the office, we use online tools such as interactive whiteboards (for example, miro.com) to create equally collaborative brainstorming sessions. We use Miro in our monthly employee led 'Pulse' sessions, where everyone contributes thoughts and ideas at the same time. We have also used it for sessions working with international clients, for example, a four-hour workshop to develop personas and potential solutions with a brand team based in Hong Kong! You can use built-in polling with Miro to gauge opinion in real time too.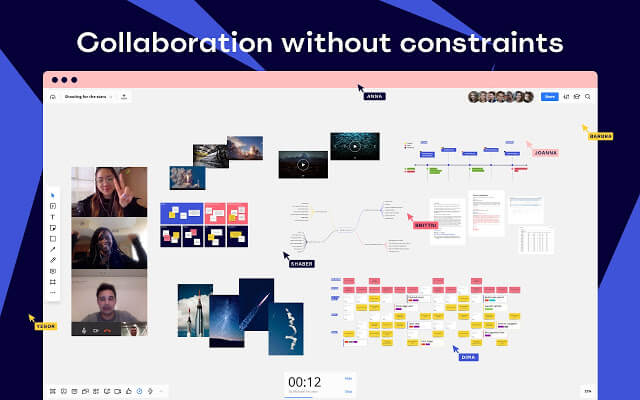 5. Facilitate peer led learning
Why not try and organise virtual "brown bag lunches" or "lunch and learn" sessions where someone with a particular expertise and passion, helps their peers to develop their capability in a new area? These could be formal lectures, short "Ted talk" style presentations or just an informal peer to peer discussion.
6. Create great content
This could be anything from writing a formal whitepaper to tweeting some great content you have come across. Of course, it goes without saying that any content goes through the appropriate approval channels before publishing! We're currently collating a blog and content marketing generator for pharmaceutical marketers (watch this space), but in the meantime, here are some suggestions:
Provide a list of resources that provide patients with online or telephone support
Provide top tips for HCPs on holding remote conversations and supporting patients in your specialist therapy area
Create a zeitgeist article such as, "What to do if your elective surgery or appointment is cancelled or postponed"
Create tips on how to support isolated elderly patients in your therapy area
Instead of always publishing content on your own assets (like your website or Twitter feed), consider where the people who would most benefit congregate online and approach the owners of those assets (e.g. publications, websites, social media channels) to offer them the content (as long as it has attribution). Then use your channels and assets to point to the content.
7. Create video business cards
If you only get one chance to make a great first impression, then consider creating video business cards. Each member of your team could record their own 45 second "pitch" explaining who they are and how they can help their customers. Right now, you can add a URL to your email signatures that can load this video. Once face to face activity resumes, your business cards can display the URL or a QR code which will load the video. You could even have a NFC chip embedded in the card that opens the video when scanned. If video is the way we are increasingly consuming content (look at the rise of TikTok if you don't think it is) then maybe you can steal a march on your competition.
8. Best practice sharing
Do you have any customers that are happy to speak on the phone or via video conferencing rather than face to face? Think about your conversations with these customers - what is it that you say or do differently compared to face to face interactions? How you can apply these learnings to other customers? Even better, write a customer case studyso all of your colleagues can benefit from the learnings. You may never get a better chance for professional self-reflection.
9. Become a curator
The internet is full of useful information. One of the challenges we offer our clients is to consider whether they are better to be a creator or a curator of content: There is value in both. Maybe you could use this time to do some desktop research and find, record and store helpful content that you could refer to in the future, share with colleagues or even share with customers (approval allowing).
10. Look out for your mental and physical health
Finally, and possibly most importantly, you should be doing everything you can to nurture your mental wellbeing. We are all in a period of significant disruption, uncertainty and stress. At earthware we are already implementing things that might help address this for our team but have also come up with a list of ideas we might want to implement over the coming weeks. Here's our list:
Daily stand-up (optional online call where the whole team socialises with no business agenda)
Team buddies (two people paired to check on each other every day)
Get fit challenge (setting ourselves some goals that we can achieve as a team)
Online games (from chess to FIFA to strategy games that we can engage with as a team)
Movie night (we all watch a film and then get online to discuss)
Book club
Why not arrange an interactive brainstorm (see point 4) to come up with some ideas that can help you and your team to continue to feel connected?
We hope some of these ideas prove helpful during this extraordinary time.
If you would like to speak to any of us, ask any questions or want help implementing any of the suggestions above, please get in touch.