5 ways to support healthcare professionals during COVID-19
1. Support customer services with chatbots
We have heard from our healthcare clients how customer services teams in many therapy areas are currently inundated with queries, and with less capacity to answer them as employees adjust to working from home. Chatbots are an opportunity for healthcare businesses to engage more effectively and efficiently with healthcare professionals (HCPs). By handling basic medical information queries, such as questions about dosing, a chatbot can provide immediate answers at the point the information is needed (e.g. at the point of prescription or dispensing), whilst freeing up considerable time for medical information teams to handle more complex queries and support customers. Find out more about chatbots.
2. Take meetings remote
We can no longer meet face-to-face, but that doesn't mean interactions have to stop. Remote calls are becoming the new normal for many people and there are many great free tools out there. We use Microsoft Teams but an increasingly popular one is Zoom which allows meetings with up to 100 people on it's free plan. We would always recommend video calls over audio for a more personal experience.
You could even create or use a booking system where customers can book a time slot. This can save time going back and forth arranging meetings. We would recommend Hubspot which has this feature for free but there are many alternatives available, or if you would like to talk about something bespoke then get in touch.
3. Embrace webinars
In the absence of physical meetings and conferences, webinars are a great way to share content digitally. You can hold and attend webinars from your home, and they can have the same level of discussion and learning as an in-person session, with added features such as polls to increase engagement.
Depending on the topic, webinars can have a lifetime beyond the live event. They can be recorded for viewing at a later date, making them ideal for ongoing lead generation activities. The recording can be edited to make shorter videos for your content marketing activities, while questions raised at the event can prompt subsequent webinars, marketing initiatives and even product development.
Many media partners offer webinar services, where they will market, facilitate and host the event, for a fee. But you can also run your own DIY webinar, 'broadcasting' via platforms such as Zoom, and capturing registrations using a webform connected to your existing CRM or dedicated platforms such as Eventbrite.
4. Invest in e-learning
Now that the world is slowly adjusting to the 'new normal', many people are starting to explore how they can use this time as an opportunity to develop and grow, whether that be on a personal or professional level.
Bringing together your digital training resources onto a single e-learning platform allows individuals to tailor their training to their own needs. Review your materials and generate new ones using a variety of content formats to suit all types of learning styles (e.g. audio, video, text and visuals).
If you don't have a specific e-learning space, consider how this content can be used to shape your content marketing plan. Alternatively, now would be a good time to dedicate your energies in developing your own platform (let us know if you do, we've made some of these before so would be happy to help out!).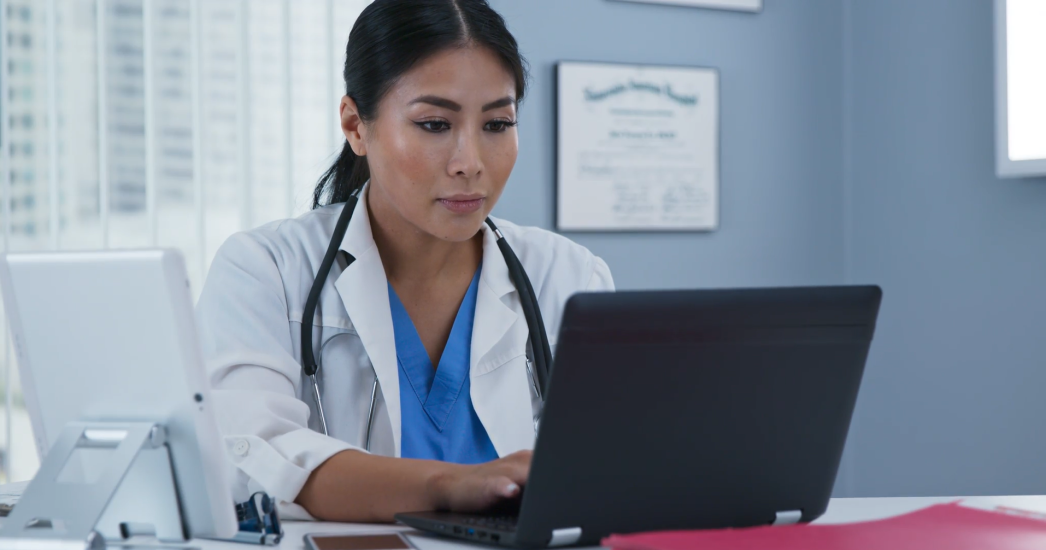 5. Create case studies
Stress can stop us from easily seeing new solutions or ways of approaching a problem. So at this most difficult of times, bringing your products to life using case studies will have more impact than ever.
While they are 'off the road', recruit your field sales teams to collate and craft these for you, showcasing benefits for the healthcare professionals and patients you support.
It's an opportunity to be creative too: case studies can be produced in a variety of ways such as video (we would recommend Adobe Premiere), interviews, podcasts or even through Virtual Reality like a recent project of ours!
If you want to find out more about any of these ideas and how we can help, get in touch.