Engaging healthcare professionals with e-Learning
Healthcare professionals turn to the pharmaceutical industry for guidance and support in their clinical practice. And they want to engage, but on their own terms. It's time to make the most of this and invest in the attractive, creative, bite-sized, educational experiences your customers are looking for. At earthware, our e-Learning services are perfectly positioned to deliver on this. 
The pandemic changed expectations 
 
It's no secret, we live a lot more virtually than ever before. Our healthcare professionals are no different. The pandemic has empowered customers to look online to find important information, quick answers and evidence on what matters to them most, including therapy area advancements, treatment guidance, and so on.   
According to a 2021 GlobalData poll, 75% of 456 pharmaceutical professionals say they see virtual interaction remaining. With only 25% of healthcare professionals saying in-person interactions will return to pre-pandemic levels. (1) 
Today, healthcare professionals expect useful, educational information and tools to be available 24/7 through a range of channels and media. Just like the rest of us, really. But still, our healthcare industry is having to play catch-up to make this a reality.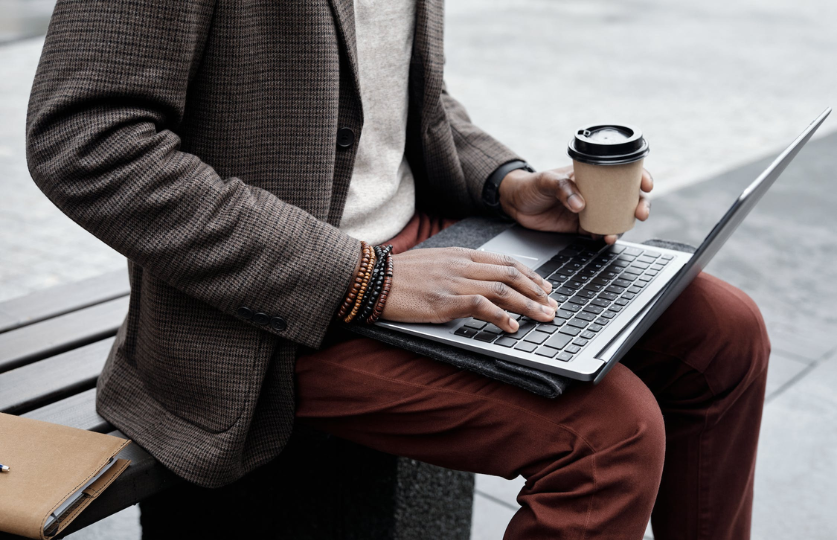 What is e-Learning?  
 
Are you thinking cluttered content, clunky slides, little interaction? 
That's not the case anymore.  
e-Learning has experienced somewhat of a revolution. With the likes of uniquely immersive, Virtual Reality (VR), and Augmented Reality (AR) experiences, learning can be fun and, most importantly, memorable. But it doesn't stop there, it's also very convenient. A busy healthcare professional can enjoy an educational podcast on the way to work, or watch a short video on their coffee break. Learning how they like, whenever, wherever.  
Innovative e-Learning experiences at earthware 
 
At earthware, many of our clients are already captivated by the potential for e-learning, seizing the opportunity to create truly life-changing experiences. We've been lucky enough to help them create some innovative solutions.  
Our cutting-edge VR training hubs allow healthcare professionals to hone their clinical skills in a highly interactive way. A supportive, encouraging environment for your customers to learn with confidence. We include realistic case studies to make it feel like they're practicing on a real patient. And to make them feel at home, our solutions include a reception, treatment rooms, diagnostic devices and patient files they can play with. Even a virtual patient who talks to users. Explore more.  
What's more, our fully customisable portal, Acumen, is a centralised platform for healthcare professionals to access their learning. We can host anything from e-Learning modules to podcasts, live, and pre-recorded events, accessible on any device. Take a look.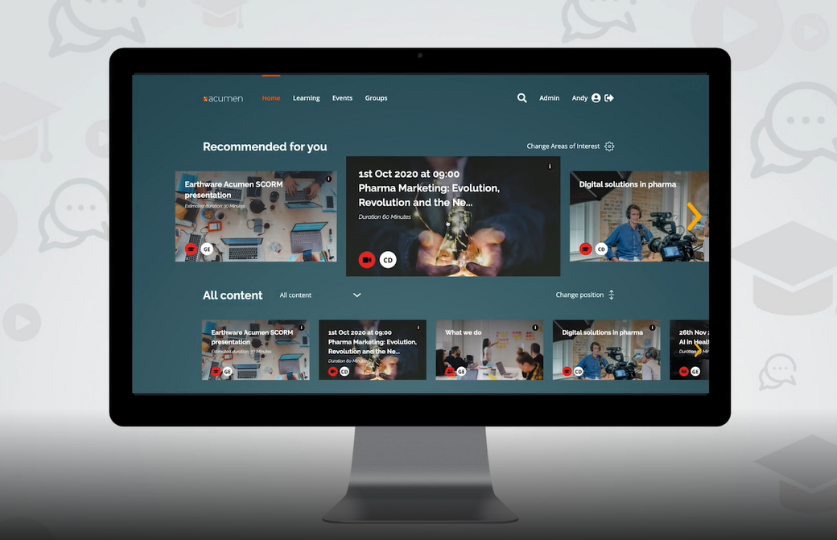 e-Learning is an innovative, exciting platform with potential for great impact in healthcare.  
A truly immersive way to do engagement, it allows you to deliver an educational experience people don't forget. That's gold dust in healthcare. Making valuable learnings memorable so healthcare professionals take them into their practice and change patients' lives for the better. Get in touch today to talk about what e-Learning can do for you.
References  
Pharmaceutical Technology. Virtual sales reps' and physicians' engagement to remain a new standard post-COVID-19. Available at: https://www.pharmaceutical-technology.com/comment/virtual-engagement-covid-pharmaceutical-companies