Helping patient charities with free chatbots during COVID-19
At earthware we'd like to do our bit to support patients during the Coronavirus pandemic.
We know that many healthcare helplines are currently overwhelmed with worried patients looking for information and support. That's why we'd like to offer our chatbot platform FOR FREE to patient advocacy groups and charities during this time.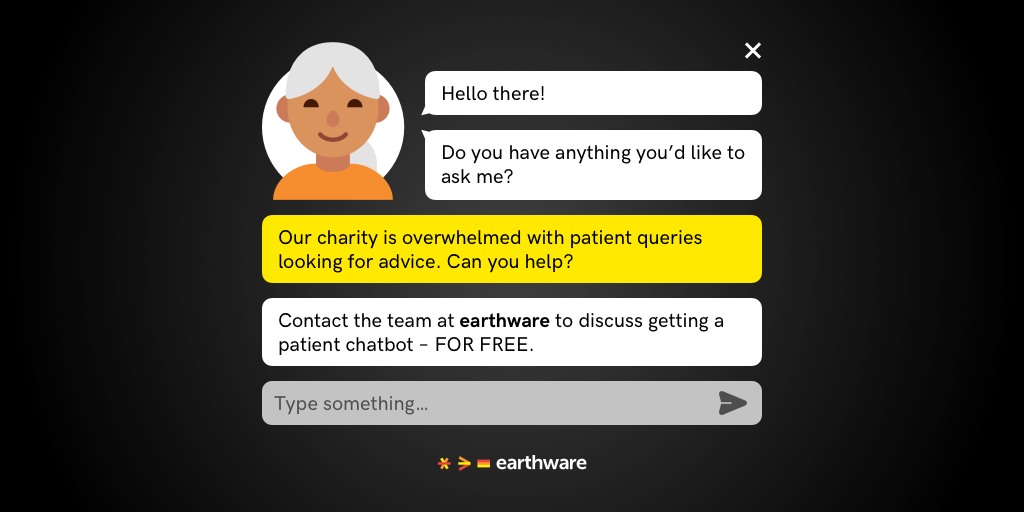 Chatbots can be used to effectively support patients, while easing the demand on busy helpline teams, by fielding most of the common questions 24/7. By taking on the routine questions, chatbots free up time to deal with new and more complex enquiries.
You can see examples of some of our existing chatbots on our case studies.
Using the earthware chatboss platform, getting the chatbot onto your site couldn't be simpler. With no coding skills required, you can quickly update and change questions and answers, making chatbots the perfect tool to respond to changes in official advice.
So, if you work for a patient charity and think this might help, please get in touch. We'd like to help.