How to get content right the first time
They say well planned is half done. And planning starts with the end in mind. But how do you know what the end should look like? 
Before creating any content, you should have a content strategy that defines your objectives, key messages, channels, KPIs and target audience. Your content strategy then guides you in content creation. In other words, the content strategy shows you what the end looks like, and helps you find paths that lead you there.  
What's your audience missing? 
Your objectives are the end points, and they may vary from increasing reach and building awareness to gathering insights. This, however, doesn't take you very far – you know where to go but not how to get there. To clear the course, you need to know what the intentions of the HCPs are. Why would they engage with your content? What are they looking for? What are they missing? How much time can they invest? What will change their behaviour? 
Take the time to build HCP personas as a part of your content strategy. If you can do this in collaboration with HCPs or patients, you'll get accurate answers to your questions and a powerful tool to help you decide what content would speak to your audience and deliver your objectives.  
Align your messages with the audience 
You have a product, or a service and you know your USP. But is that the right message for your audience? Think about the HCP personas and what are their needs. Only then can you start outlining your key messages, but you'll know they are the right ones, because they are personalised.  
What is going to make your audience think, challenge their beliefs and ultimately change behaviour? Clarifying the HCPs' pains and gains can help understand their motivations, beliefs, triggers and unmet needs. Why would they want your content? Look for the answers in your HCP personas and then loop everything back to the patient. How can your solution improve patient outcomes? After all, that is the ultimate, common goal for all of us.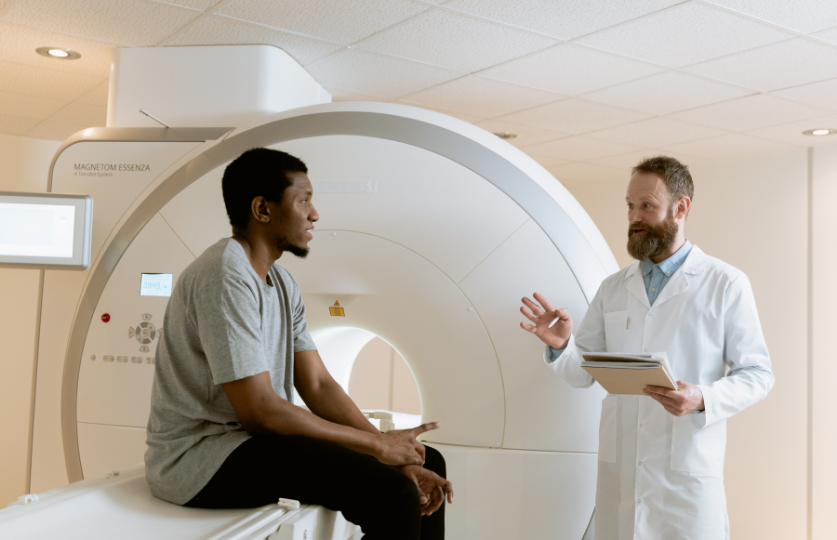 From insight gathering to implementation 
To capture insights, we've used several different methods depending on the target audience and our clients' needs. Unmet needs and knowledge gaps can be revealed in HCP interviews, focus groups and online surveys, and patient peer groups can help understand desired treatment outcomes and patients' needs from their HCPs.  
When you have a solid content strategy, you can start using tools to plan, implement and execute your strategy. One of the most used tools is content calendar. We often recommend a yearly planning cycle with quarterly pit stops, because it allows for proactive and reactive content creation. In a content calendar workshop, we map content plans on a timeline by matching the needs of your audience with new and repurposed content.  
How our process celebrates collaboration 
We like to work closely with our clients. Once we get to the stage of content creation, you are at the heart of our Project Life Cycle. This carefully crafted process sets us on the right direction from the start. We do the heavy lifting for you by asking a lot of questions–we love asking why! And once we've aligned our thinking with you, we're able to get it right from the outlines all the way to final deliverables.  
To sum it up, getting it right the first time means 1) working in collaboration with experts, such as HCPs, patients and us, 2) getting your content offering personalised for your audience, and 3) offering your audience bite-sized, educational content for self-consumption when and where needed on a regular basis.  
We'll cover this last point in our next two blogs, stay tuned! 
If you need support getting content right the first time, find out more about our content services or drop us a line.
Read part two: How to choose the right format for your content