Internship: The progress so far
Our interns have had a busy few weeks, here's what they've been up to....
Hi, I'm Alex, earthware's developer intern. Grace and I have made great progress on our project with PAPYRUS.
Our last blog finished with Grace outlining who PAPYRUS are, the amazing work they do and why we are pleased to be working with them.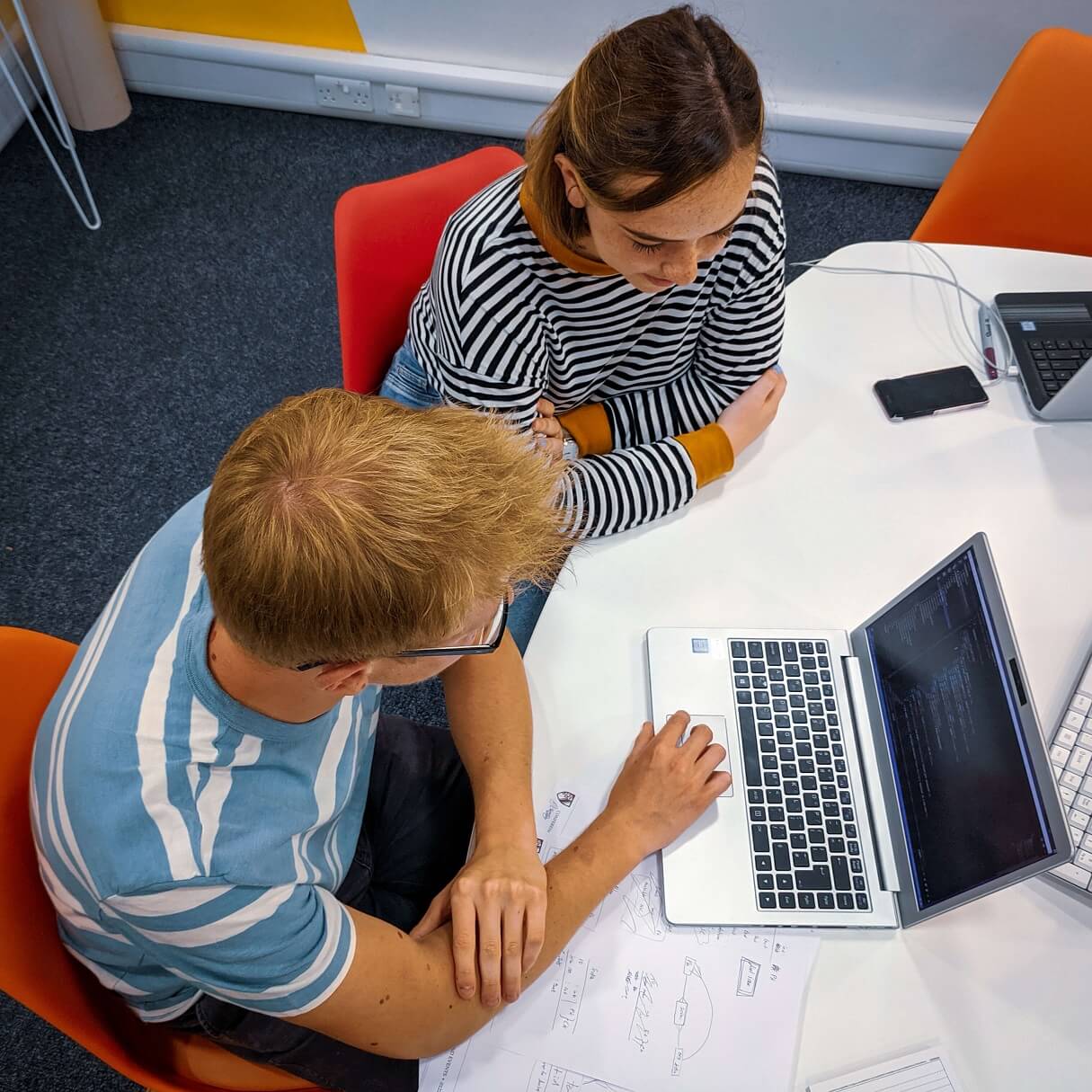 Since then we have decided on the project's end goal. This was a difficult decision as we had 3 great ideas.
The first of these ideas was an online chatbot which would have been available to give advice 24/7, which PAPYRUS are currently unable to offer.
Our second option was a Live-chat through an online game such as Minecraft. The idea of this is to interact with the young men who rarely reach out for help yet are the most in need of support.
The final idea is an online safety plan for service users to consult after their initial HOPELINEUK call. HOPELINEUK is a National Suicide hotline for young people under the age of 35 suffering with suicidal thoughts, or anyone who is concerned about a young person. At the end of a HOPELINEUK call, the advisor and service user discuss the users next steps and how they can keep safe. Currently, the advisors read the safety plan aloud in the hope that the service user remembers it or notes it down. This can be very inefficient and unreliable so we will be developing an online platform which will allow easy sharing from the advisor to the service users.
We made the decision to go with the online safety plan using a poll sent out to all earthware and PAPYRUS employees. After 24hrs, there was 42 responses split 11, 15, 16 for gaming live chat, chatbot and online care plan, respectively. We used a poll as those of us in the earthware Norwich office could not decide between us, it seems the extra 38 participants were equally split!
After making the decision, Grace and I spent a few days creating a clickable prototype of the website. Since then, Grace has been reading all about UX design, tweaking the prototype accordingly, and I have been brushing up on my programming skills by learning C# and .NET which we will use to build the product.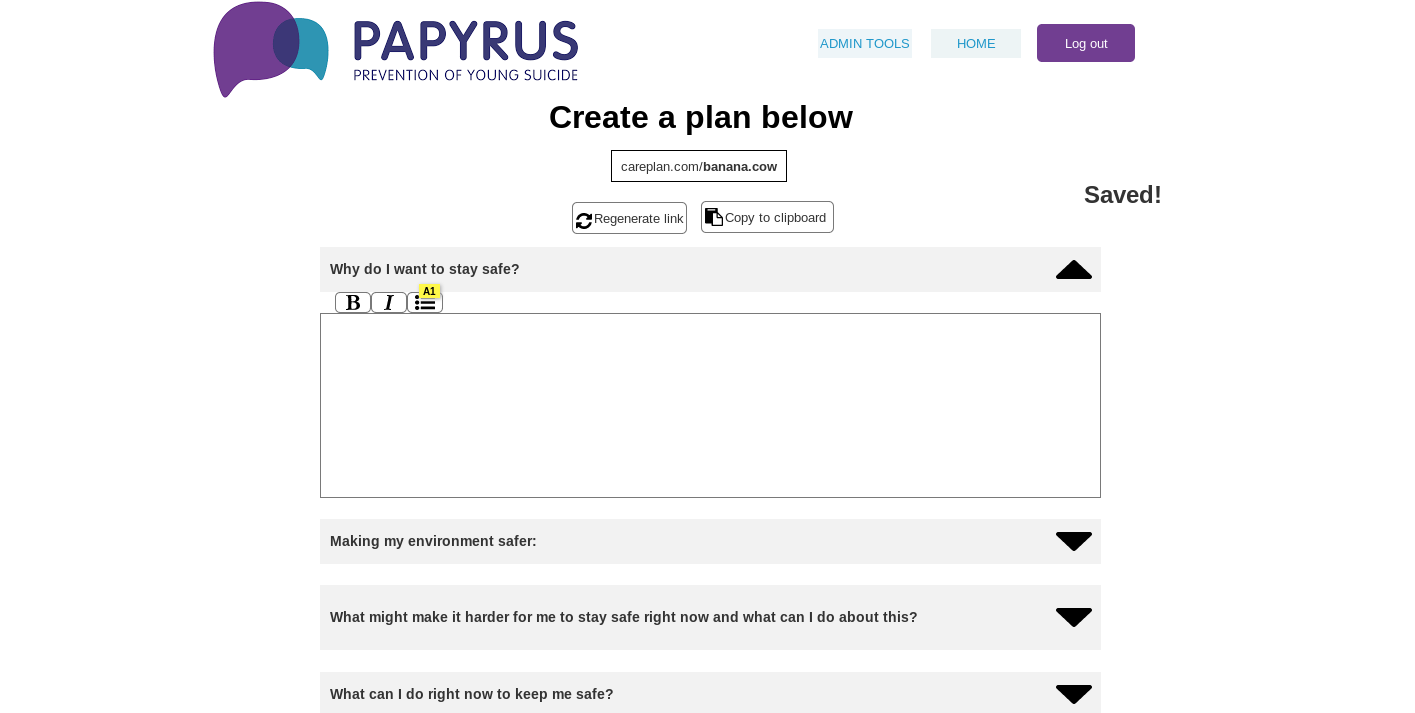 During this time, Grace has been writing up user test scripts. Both HOPELINEUK advisors and earthware employees will shortly be partaking in user testing of our prototype. This is a vital stage of our design process because if advisors don't find it intuitive to use, it will greatly reduce the impact and benefit that this project is capable of.
We will use our user testing findings to tweak and tune the prototype before it is turned into the final product over the next few weeks, stay tuned!