earthware are delighted to announce the appointment of Karl Wilson to our leadership team as Client Excellence Director.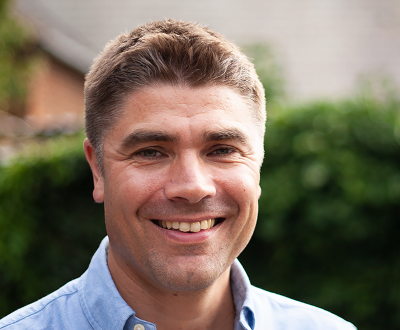 Karl is passionate about client experience and will play a key role in ensuring earthware delights our clients on their digital journey, from first point of contact to long term partnership. He will also head up the client services team, helping earthware to grow our people and attract new talent.
"I'm extremely excited to have joined the earthware family and I look forward to helping the team match our high-quality solutions with a superb client experience."
– Karl
Before joining earthware, Karl spent 13 years in various roles for Roche, including Business Operations Manager and Country Medical Leader. Prior to Roche, Karl held positions at MSD and Novartis.
Chris Finch, earthware's Managing Director said "We are delighted to welcome Karl onto our team. As we strive to become the leading digital agency in the healthcare sector, Karl's in-house experience and passion for client excellence will enhance every interaction our clients have with earthware."
earthware has further bolstered our leadership team with the promotion of Steve Edwards to Creative Director. Steve joined earthware in 2017 as a Creative Technical Lead and has impressed with his passion and enthusiasm for innovative digital design. In this new role, Steve will lead the creative team as they strive to deliver beautiful, user centric digital solutions and will bring creativity to the forefront of the business.
"I was honoured to be asked to join the leadership team at earthware and will work hard to ensure our visual output and user experience is of the very highest quality."
– Steve