Life of a software test engineer at earthware
They call me the tester! The names Malik, Rehman Malik. Been with earthware for almost a year, with a strong testing background.
I'll start this off with saying my life has changed ever since I joined earthware. I now know the work I do is making a difference to the world.
Bold statement right?
Here are some of the things I've loved about my first year:
earthware welcomes every employee with a 2-week on-boarding session to help ease the pressure of the new job and give enough time to settle and understand the role.
Every member of earthware is polite, friendly, and supportive in every aspect - For those at earthware reading this THANK YOU! <3.
earthware has provided all the equipment for me to work at my best. I asked for test devices: iPad, iPhone, Windows laptop, monitor screens – I got 'em all! Even tools like BrowserStack help me test more efficiently and effectively. Could I ask for more?!
Employee appreciation! I have never been appreciated so much for participating in projects at earthware. This makes me really happy inside and gives a constant reminder that the work I do is making a positive impact on the world outside of earthware.
Saving best to last – REMOTE WORKING – work from anywhere has been the earthware culture long before the pandemic. I'm able to work at my favourite restaurant or with a lovely, refreshing view! I find this hugely beneficial and it helps me be open-minded when working.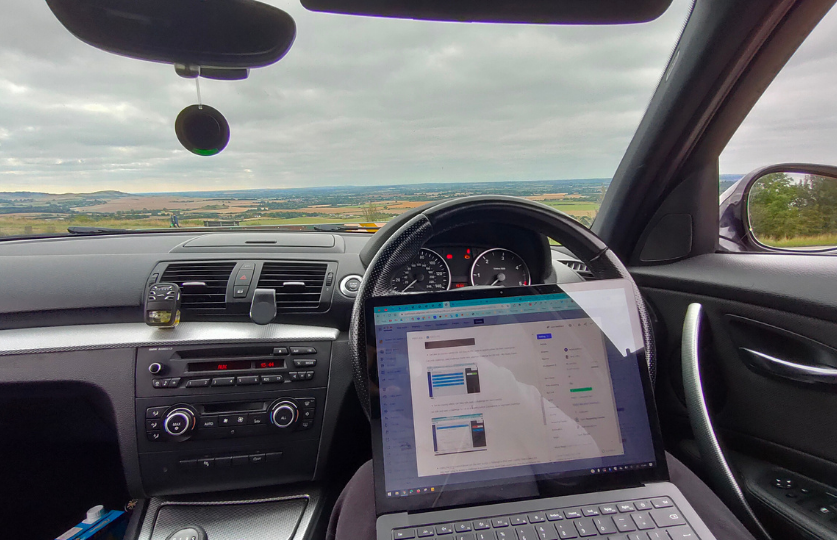 If you want to learn more about working at earthware or the testing role, drop me a line on LinkedIn. Or if I have inspired you to join our team, check out our current vacancies.