Moving from a large London company
Four weeks ago, I chose to leave my job at the lively and buzzing London Bridge (along with everything I knew), and take on a new role in the remote, quiet (compared to what I was used to) office at earthware HQ. It is very different!

For a start, the offices...
In London I had the constant sound of phones ringing, sales teams chatting away, people rushing around everywhere, having face to face meetings most the day and of course - the continuous sound of the radio.
The volume of people I was working with quickly rose from 45 (give or take a few) – to over 900, and it's safe to say it wasn't for me. I missed that smaller, more intimate team where you have a voice, you know who everyone is, and your opinions are taken into consideration.
earthware couldn't be more different. A remote office in the beautiful village of Newnham in Hertfordshire and a small team of around 20, with only half of those based in the main office. In the summer months when people are on holiday there can be as few as 4 or 5 people in the office which is far from what I am used to.
The challenge for me has been the noise levels. I am slowly trying to get used to the calmer, quieter working environment – you may spot me working in a busy coffee shop just to get my noise fix from time to time!
On the other hand, I have got to know everyone and been made to feel like a valued member already. It is completely apparent that everyone's strengths and weaknesses are known – so we are able to work as a team so easily.
Oh and the outlook of a gorgeous village is much nicer than my old view of a brick wall!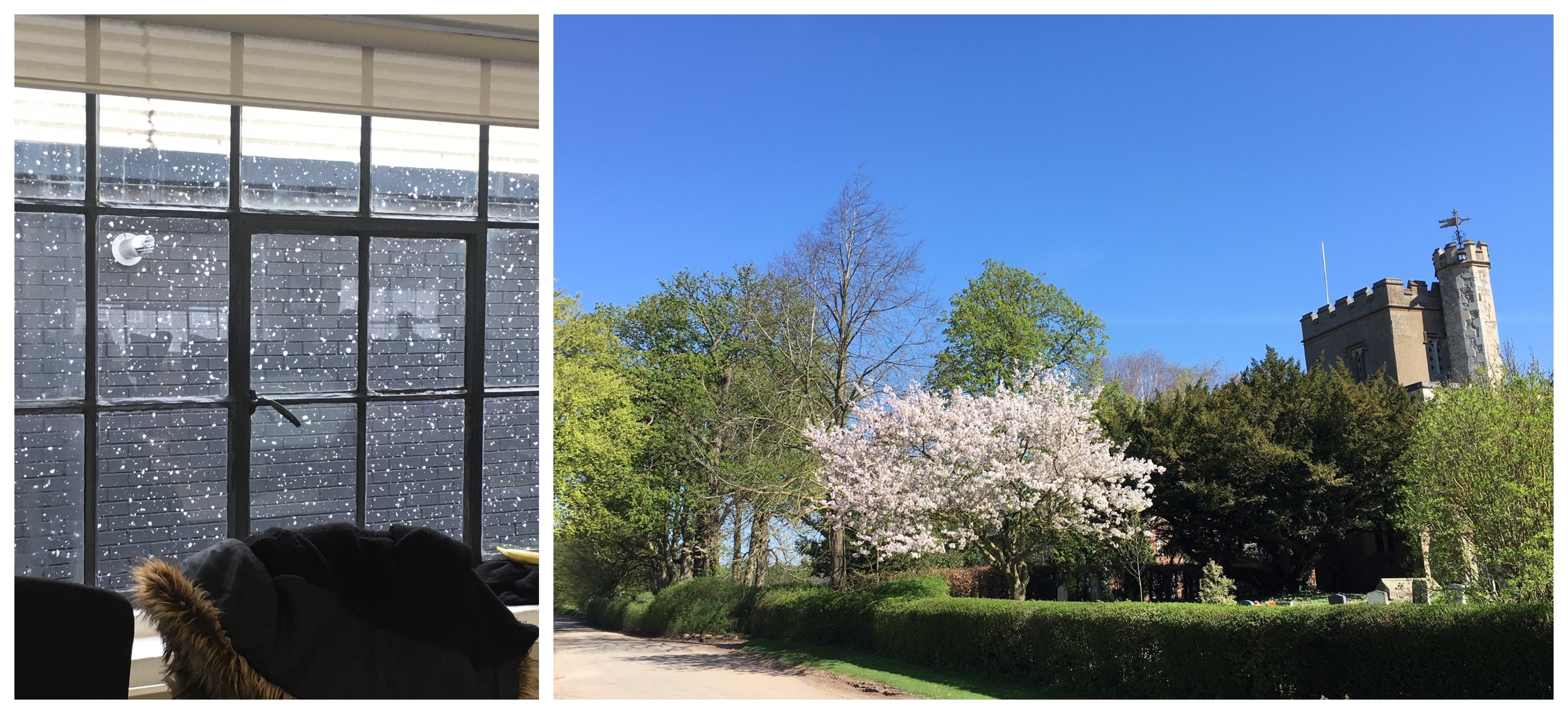 The surroundings also contribute...
The daily barrage of tourists outside my office, barely being able to walk through Borough Market, or past the Globe just to try and get a drink, and don't get me started on the commute! From the initial excitment when I first started, it became stressful and exhausting and I really needed a change after four years.
The closest you get to crowds at earthware HQ is the occasional pheasant or a tractor going by. I've swapped rushing round the swamped London streets alone – to countryside walks with my colleagues at lunchtimes who I already know so well after such a short space of time.
So which is best?
Neither are right or wrong, both offer perks and progression, both have challenges. It's about what works for you and your way of working. For me – they both have advantages and disadvantages, however I am very much enjoying being part of a smaller team once again and all that it brings.