NHS digital transformation: pandemic epiphany or 10 years in the making?
So, before starting and giving a view on the pandemic-era NHS, first I feel I need to caveat this blog with a small personal disclosure. I worked in the NHS as a Communications Lead between 2013 and 2015 within a Commissioning Support Unit (CSU). This led me to digitally engage with around 8 million patients and with clinicians and get an inside view of working within Europe's largest employer.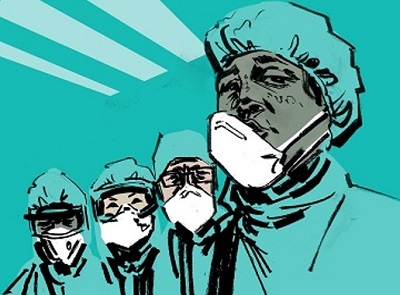 The NHS has always been a fascinating institution, and no more so than now, as it applies its 'NHS Reset' in response to the Covid-19 pandemic. Previous working practices, some in place for 70 years, are now being revised and changed and this is offering a massive opportunity for digital innovation, opening the door to opportunity to partnering with pharmaceutical clients.
"…There is now a drive to build on the positive changes that Covid-19 has bought to the NHS, and to ensure that all pathways and services are reformed with a focus on innovation and system-wide change".1
The NHS Reset will allow health innovators to look to the new; review and improve the past and, at the heart of it, deliver a better service for patients. The scale of both rate and coverage of digital adoption has been unprecedented. Within my NHS three-year stint, I spoke multiple times around telehealth and its benefits to GP networks without getting anywhere. Since March 2020, telehealth has been widely adopted with more than 90 million consultations at the last count. The need for slow, cumbersome bureaucracy has been replaced with rapid qualification around safety, clear patient value and defined parameters for working. Telehealth and home-diagnosis are now widely used to triage patients quickly and effectively.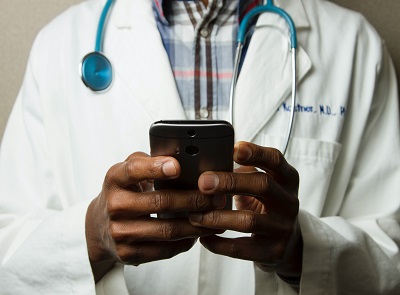 Shifting the NHS mindset
NHS Providers, Health Education England, NHSX and Public Digital have partnered up to deliver a training programme (2) to build board level understanding of the digital transformation agenda, and it's potential. Adoption is based on real world evidence. If a digital solution can prove its 'value' based on reliable data, careful insight and real patient support in disease identification or treatment, then quicker routes to adoption are now possible. Before it would have taken years of qualification and re-examination.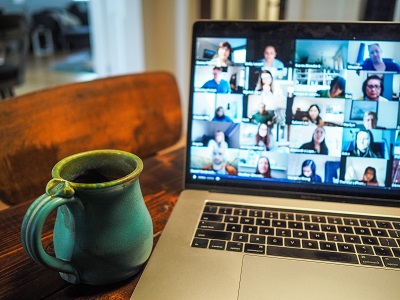 So where are the opportunities in digital healthcare?
Working in partnership
Digital prevention rather than cure is now being viewed as an important aspect of all healthcare economies. Pfizer has been working with Changetech.no (3) to develop an app which brings about long term, positive behaviour change. With over 70% of the world's medicine being used to treat conditions which are the result of bad habits, this support tool has been given to NHS organisations to rollout to patient populations to support long term change. The impact is expected to be a reduced burden on healthcare costs and volumes of patients occupying beds.
Remote monitoring care outside of treatment (social care)
Health and social care are often seen as separate sides of the same coin. In my time in the NHS, out-of-hospital care was newly packaged with NHS patient discharge. IT was new and still in development. Often the elderly are in hospitals when they do not need to be and Tekihealth's Teki-Hub (4) does away with this need.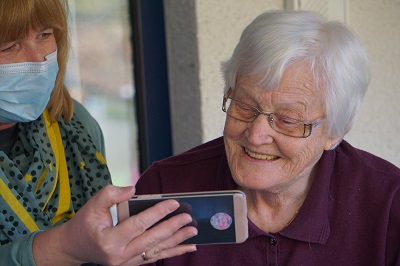 Remote monitoring with a digital stethoscope (to listen to the heart and lung sounds), otoscope (for the ears), ophthalmoscope (for eye examinations) and a high-resolution camera enables a safer general physical and throat examination that can be complete in the care home. This helps an already over-stretched NHS prioritise those patients in need by allowing immediate access or secondary follow ups if conditions are not as serious.
Uptake of innovative (but not new) technology
The need for quick, effective diagnosis is as important as ever and some existing technologies that enable remote testing are experiencing renewed interest as a result of the pandemic. Satellite Applications Catapult (5) have an ingestible endoscopy technology, which is being viewed more favourably by patients not wishing to visit hospital for tests. They simply swallow the capsule at home and the device works as a technology-packed endoscope, collecting data then transmitting its findings to overhead, circling satellites. Part of the 'Living Lab' programme, the NHS is working to evolve further programmes with Satellite Applications Catapult.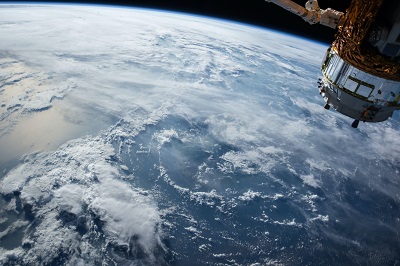 Changes in the funding model
Even providing the vehicle and environment for change and innovation within the NHS has changed over recent months. Funding has been made available to unlock the power of partnership and innovation. Digital catapult (www.digicatapult.org.uk) and the Catapult Network (www.catapult.org.uk) with their focus on gene therapy and medicine research, are allowing new-to-market entrants access into patient-centric innovation. A seat at a table which previously may have taken years to build, is now available with support and insight.
So, whilst it is always easy to be see the negative side of Covid-19, the shift towards digital healthcare can be viewed as aa positive. No longer is innovation abandoned at the first hurdle; technology is now viewed as the solution to delivering positive patient outcomes.
Perhaps my NHS line manager's final comment with an iPad on her desk as I left the building in 2015 wasn't true….
"Richard, you know, there's no future for digital in the NHS"
Perhaps … but I doubt it.
If you would like to talk about how digital could support your patient projects then get in touch. We'd be happy to help.
References