Shaping the future of healthcare: Chatbots and Voice assistants
Read the full paper here.
In the rapidly changing world of digital healthcare, there are an increasing number of ways that technology is being used to impact and improve the everyday lives of patients and healthcare professionals (HCPs). Artificial Intelligence (AI) looks set to play a significant role.
Artificial Intelligence is the ability of computers to perform human tasks. This has a wide range of potential applications in healthcare although still many introductory talks on the subject will refer to the dystopian description, a world dominated by machines. The most likely result of AI is that machines will augment human decisions to improve imperfect processes.
Two applications of AI that have now broken into the consumer world but are yet to become adopted in routine communications involving HCPs are Chatbots and Voice assistants.
Chatbots in healthcare
Chatbots are computer programs that use AI to simulate a real 'messenger'-style conversation with the user. An increasing number of companies are adopting chatbots as a new convenient and intuitive way to interact with their customers.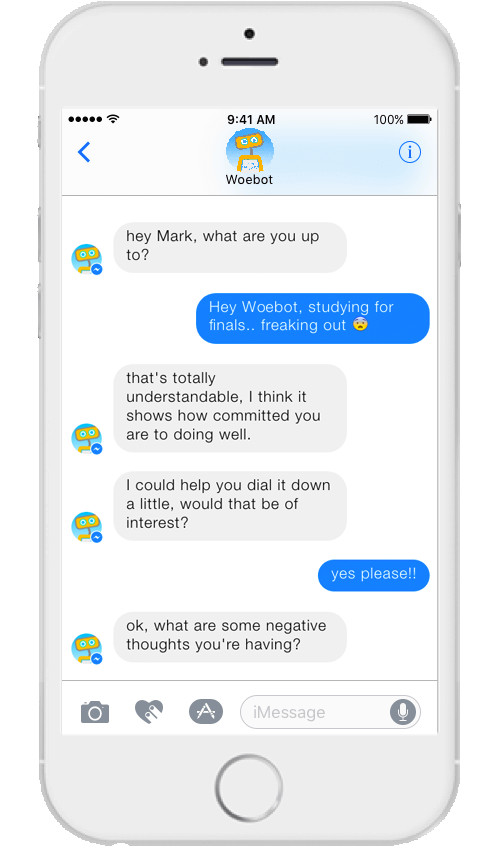 The global popularity of online messaging and the maturation of chatbot technology presents an opportunity for healthcare businesses to engage more effectively and efficiently with HCPs and patients through their websites. For example, by handling basic medical information queries, such as questions about dosing, a chatbot could provide immediate answers right at the time the information is needed (e.g. at the point of prescription or dispensing) whilst freeing up considerable time for medical affairs professionals to handle more complex queries.
There are many simple medical questions that do not require the full attention of a doctor, but allowing them to remain unanswered can leave the patient confused and frustrated, increasing the likelihood that they'll turn to whatever information they can find online on Google. This presents its own challenges. Many patients do not know how to assess the quality or validity of information they find and this can lead to many unnecessary trips to the doctor, which chatbots could help prevent.
Sometimes it can be easier to talk to a virtual companion about personal or sensitive subjects than a real person. Studies suggest that we are much more willing to share information and receive feedback from a virtual human than we are from real people.
Voice assistants in healthcare
Voice assistants are virtual assistants that use voice recognition and natural language processing to have a conversation with their users. In the last 10 years, voice assistants such as Apple's Siri and Microsoft's Cortana have become commonplace. Users talk to these devices, which answer questions and complete tasks on their behalf.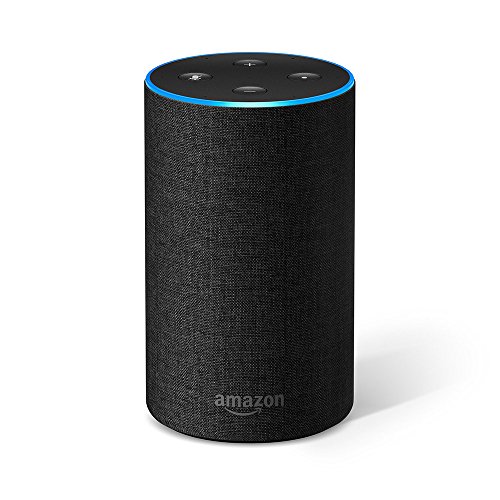 Imagine how the efficiency of care home staff could be improved by capturing notes on Alexa, or how staff could be able to prioritise requests from patients remotely before attending in person. Could post-discharge homecare, so important in disease rehabilitation, be conducted through a virtual assistant to ensure patients take their medicines and feel supported? Voice assistants could also provide a virtual companion for patients who live alone and are experiencing loneliness.
Voice assistants can enable patients to use technology empowering them to manage their own health through patient applications. This is particularly useful for those patients who may have been unable to immerse themselves in technology in the past, such as those with arthritis or sight problems. For those with limited mobility, AI can allow people to complete tasks without the need for getting up, both at home or in hospital.
Voice assistants could allow HCPs to ask questions and source medical information 'hands free', perhaps while treating a patient or even while driving. Manufacturers are already installing voice assistants in cars and when this becomes standard, HCPs could use their commute time to engage with CPD learning or manage administrate tasks like processing email or dictating letters.
Summary
Chatbots and voice assistants are two forms of artificial intelligence that already have a foothold in consumer communications. Healthcare companies can confidently encourage and reassure their teams about the adoption of new technologies and boost the relatively low levels of pharma digital satisfaction.
We expect widespread adoption of chatbots and voice assistants to happen in the healthcare sector, but the speed of adoption is the question. It will be interesting to see which companies capitalise on their absence right now, giving end users an alternative and improved experience, gaining a competitive edge in customer insight, engagement, and ultimately commercial outcome.
The potential applications of chatbots and voice assistants in healthcare are endless but adopting new technologies can be daunting. We are experts in digital healthcare and building solutions that solve real world problems. We have a proven track record over more than a decade in helping our clients evaluate the latest technology trends and identify areas where they can deliver real value.
For more information on AI in healthcare, read our Chatbots and Voice assistants White Paper or contact us on info@earthware.co.uk.