This week we are introducing a new policy at earthware ltd unofficially called the "Tea and a wee" policy.
Why?
We've noticed that conversations that were once held ad-hoc in the kitchen or at a desk are now diarised. Microsoft Outlook has brain washed us into organising our time in 30 or 60 minute chunks and it's human nature that when we are in a meeting we make it last the allocated time. As a result, our people often find themselves "back to back" for hours at a time meaning that they:
Do not have time to stretch their legs, get a drink or visit the loo between calls
Have less time to complete the tasks required of their role
Are not taking a lunch break/are working late (because of the above)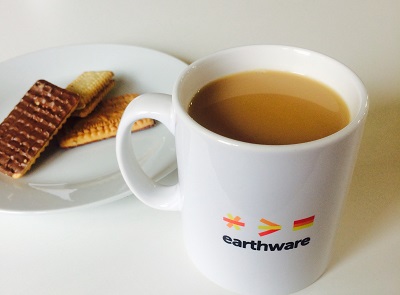 From Monday 12th October, all meetings booked at earthware will be in multiples of 25 mins. This means we will have at least a 5 or 10 min break between calls to make a cup of tea, go to the loo and catch up on work.
We believe we can make 50 minutes more effective than our current 60 minute meetings and have been reminding ourselves of effective meeting tips such as:
Think first – could a quick phone call, email or instant message the issue?
Keep focused – all meeting invitations should have an agenda
Be punctual – arrive on time for the meeting
Keep control – appoint a chair
Keep to time – book another meeting if you need more time. Don't be tempted to let your meeting over-run
Take note – capture, summarise and review meeting actions
We'll be running this for a month and would love to hear feedback from our clients. If you have any other ideas on avoiding meeting fatigue we'd love to hear them!